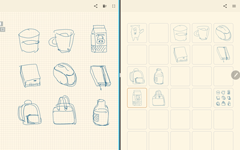 Finally I was released two new applications, Small Sketch and Small Sketch Box on Google Play Store.
I would do make 'Small Sketch' barrierless for sketching. It's a just sketch app. No settings, one color and one stroke width. Data format is very simple.
But it's not just simple, but useful with other Small Sketch some applications.
In Android N, it has multi-window support so that it would realize the app that has one of unix's philosophy 'Doing One Thing, Well'. The key is DnD and simple data format.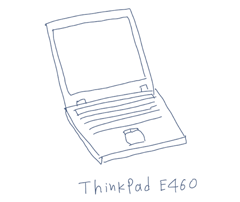 ThinkPad E460 with Ubuntu 17.04 is very good. Just one year before when I tested ThinkPad E460 here with Ubuntu 16.04LTS,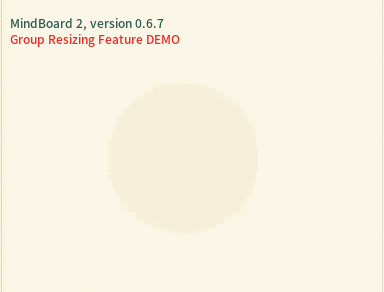 At last, MindBoard 2 have got text, image and group resizing feature.
ようやく、MindBoard 2 にストロークグループのリサイズ機能を実装することができました。 まだ、グループ内ストロークの色変更まで実装していないなど、完全ではありませんが、 ここ最近の更新で、「テキスト」、「画像」、「グループ」と当然リサイズできるオブジェクトがリサイズできるようになりました。
Nowadays the outliner makes me think something.
最近どうも自分はアウトラインプロセッサに興味があるらしい。
少し前に、ジュンク堂で「アウトライナー実践入門 ~「書く・考える・生活する」創造的アウトライン・プロセッシングの技術」という本をみかけた。なんと この本は、その前身となる 2015年に出た kindle 本がとても人気が高かったので紙の本がリリースされることになったとか。そんなにアウトラインプロセッサって世の中の関心を集めていたんだ。(実際どうなのかは知らないけど)
Finally MindBoard 2 Production was released. It has come a long way. This release does not reach version 1.0, but anyway I decide to release now.
製品版としての MindBoard 2 をリリースしました。 まだ Version 1.0 に達している状態ではないのですが、Version 1.0 に相当する機能を実装してからリリース…となると、いったいいつになったらリリースできるのかわからないので、とにかく今リリースしました。
Version も 0.5.8 からの開始です。
---
---